Welcome to Ananda Sangha
We are dedicated to living and sharing the life and teachings of Paramhansa Yogananda and the Self-Realization Line of Gurus. Ananda Sangha was founded by Swami Kriyananda, a direct disciple of Paramhansa Yogananda.
We offer inspirational satsangs on Sundays, classes on the path of Kriya Yoga and spiritual topics, guided meditations, book-study, yoga, healing prayer sessions and spiritual Sunday for kids on a regular basis.
Please join us either in-person or online for any of the programs. People of all backgrounds are welcome. Do not hesitate to contact us with any questions that you may have.
Learn
To
Meditate:
The
Path
of
Kriya
Yoga
Paramhansa Yogananda wrote, "Meditation is the highest form of activity a person can perform." It is one of the most natural and rewarding of all human activities. It also brings balance, rest, and growing inner peace.
This course is open to anyone who wishes to learn to meditate, regardless of religious or spiritual background. Whether or not you are new to meditation, these lessons can help you establish and develop a deep, consistent practice and help awaken within the peace, joy, and divine love that are a part of your true nature.
This course is step one out of four on the Path of Kriya Yoga. It can be done also as a standalone Learn to Meditate course.
The next batch starts on Sunday, 3 & 10 December 2023, from 11:30 am to 2:30 pm (online options are also available).
Yes, I Want to Learn to Meditate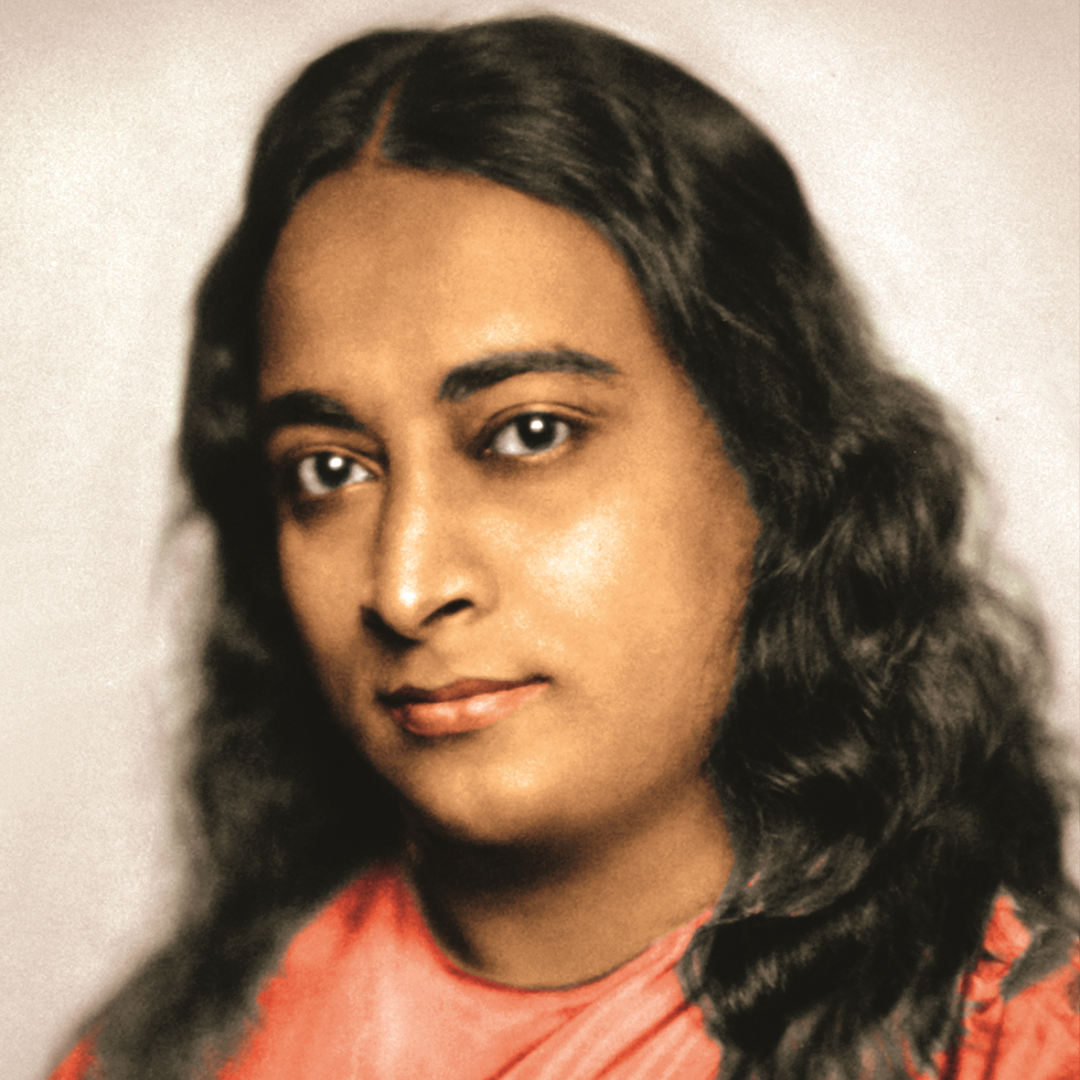 Ananda Sangha in Delhi NCR aspires to share the teachings and practices, the Spirit and vibrations of our guru, Paramhansa Yogananda, and to provide a spiritually supportive environment where devotees can experience inner peace and harmony, divine friendship and community, and learn to lead a spiritually balanced life.
Ananda Sangha is part of a global movement of disciples of Paramhansa Yogananda, called Ananda Sangha Worldwide. Ananda Sangha was founded by our teacher and divine friend, Swami Kriyananda, a direct disciple, of Paramhansa Yogananda in America in 1968.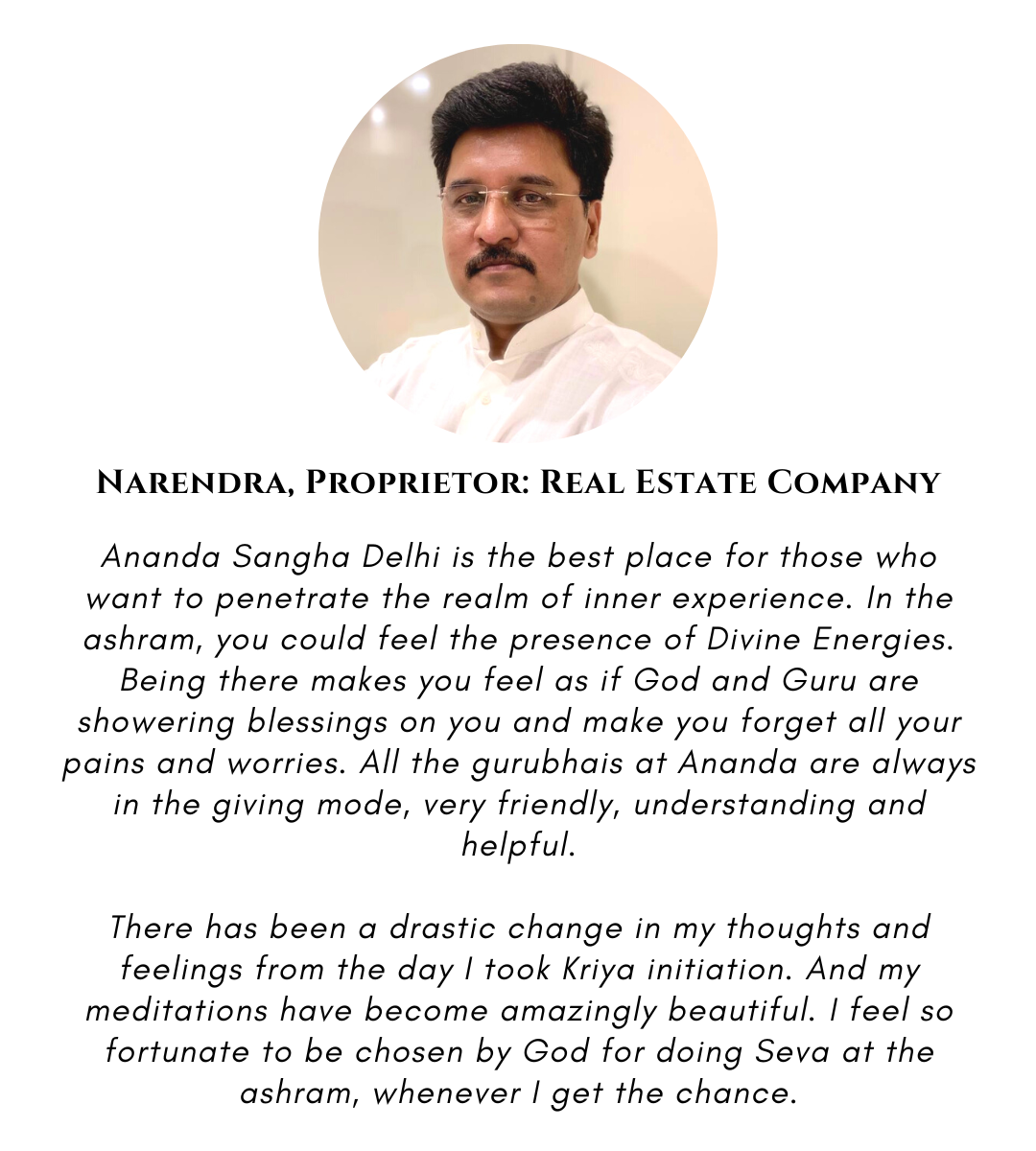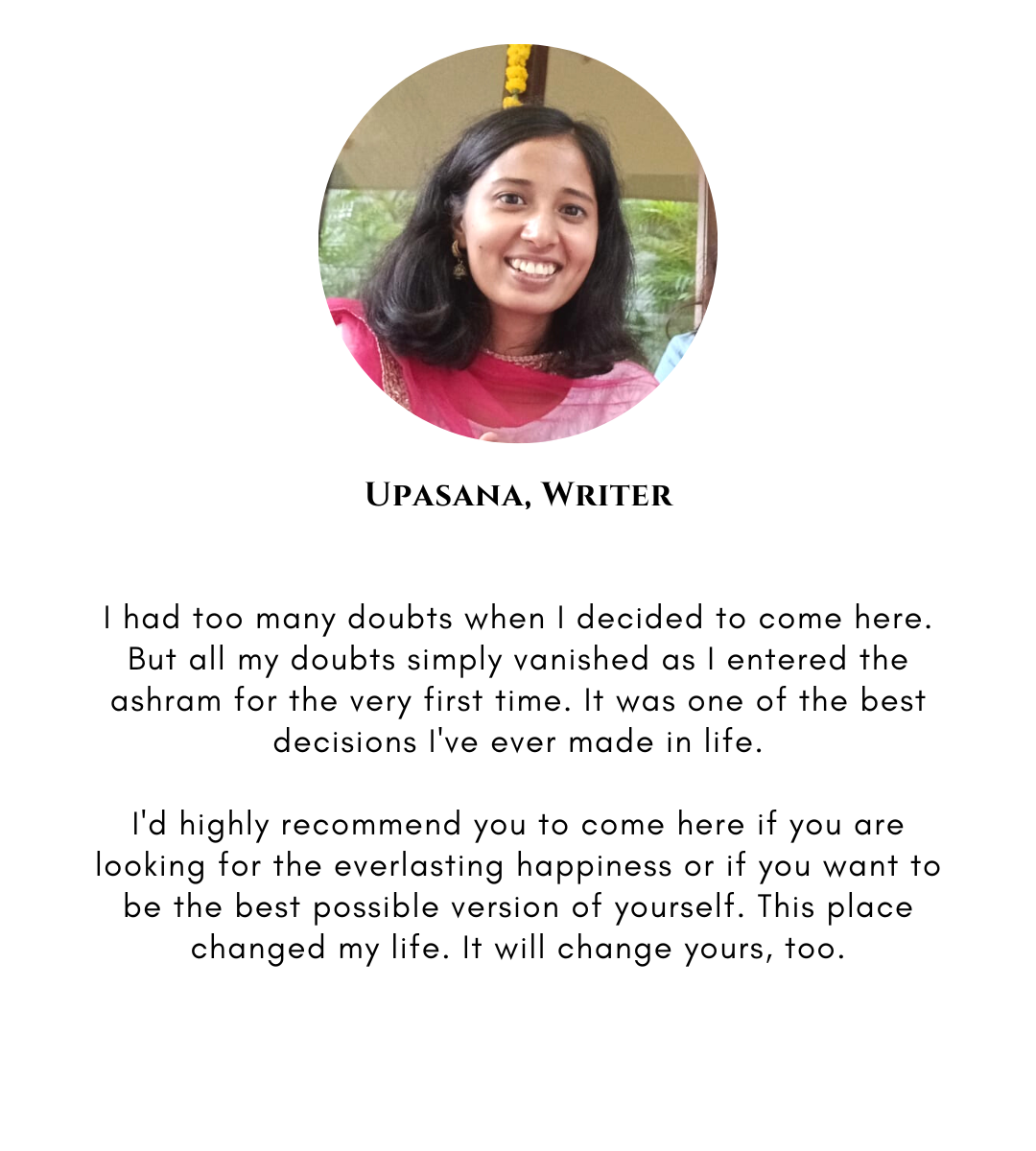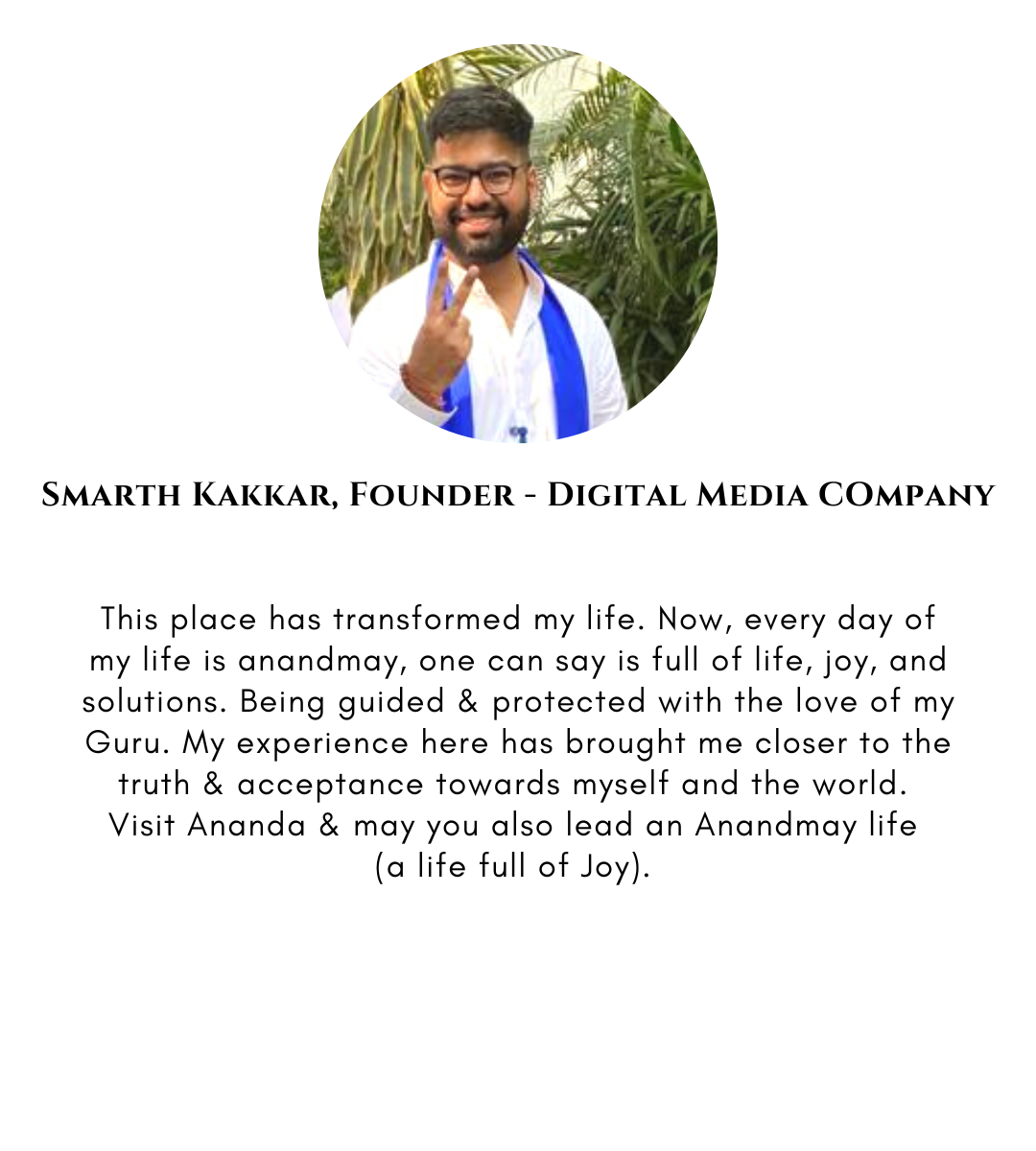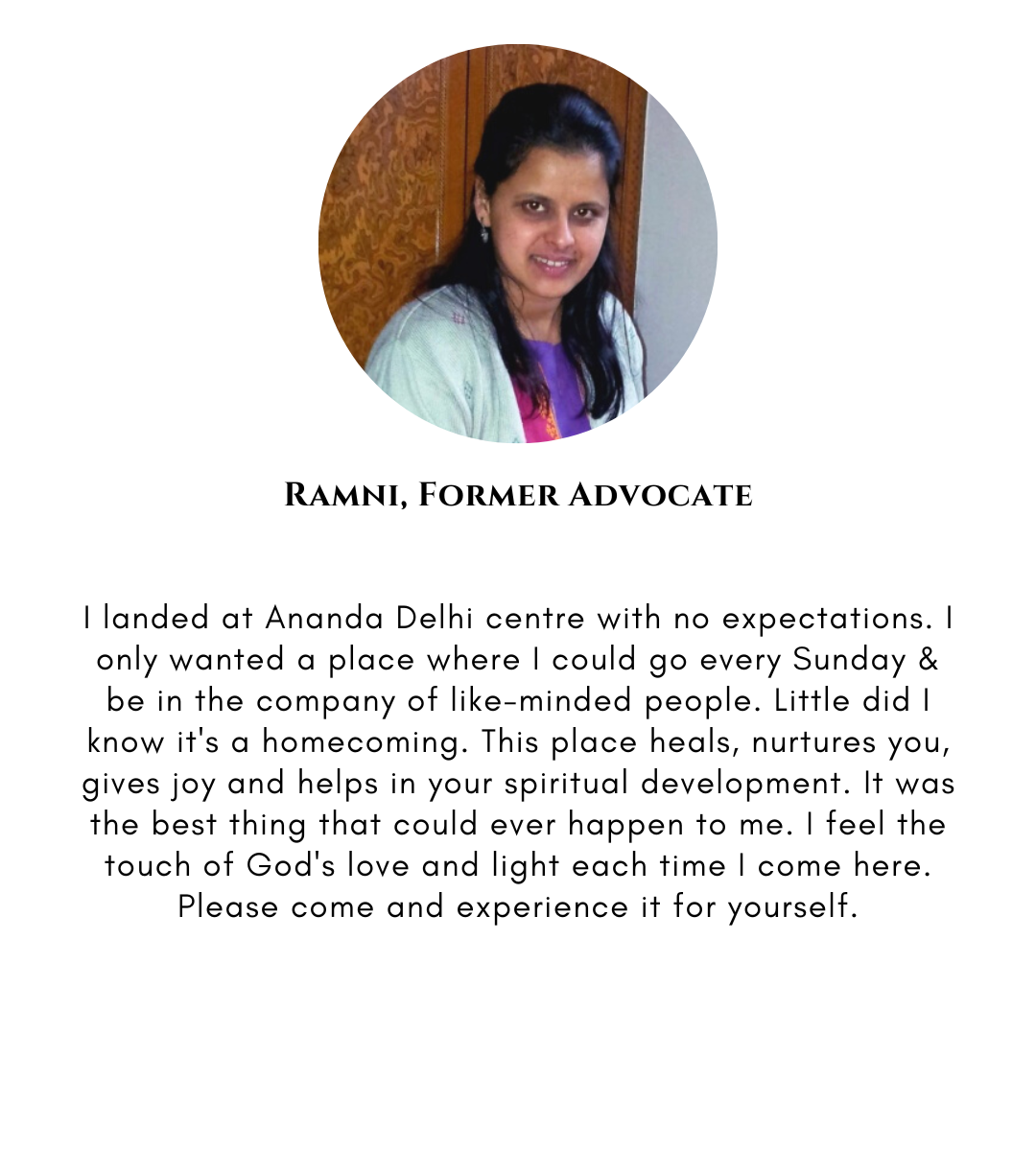 "Kriya, controlling the mind directly through the life force, is the easiest, most effective, and most scientific avenue of approach to the Infinite." -  Paramhansa Yogananda, Author of Autobiography of a Yogi
Autobiography of a Yogi, by Paramhansa Yogananda, is not an ordinary book. It is a spiritual treasure. To read its message of hope to all truthseekers is to begin a great adventure.
This is a verbatim reproduction of the original 1946 edition, with only the original unedited words of its author. Later editions introduced hundreds of editing changes to the Master's words.
Yogananda brought clarity to hundreds of thousands of people regarding the ancient teachings of India. These teachings include the path of Kriya Yoga, which Yogananda called the 'jet-airplane' route to God, consisting of ancient yoga techniques to hasten the spiritual evolution of the student.