Welcome to Ananda Sangha
We are dedicated to living and sharing the life and teachings of Paramhansa Yogananda and the Self-Realization Line of Gurus. Ananda Sangha was founded by Swami Kriyananda, a direct disciple of Paramhansa Yogananda.
Currently we are offering online satsangs, meditation and other spiritual classes, guided meditations, affirmations, yoga, and healing prayer sessions on a regular basis.
Please join our live-streamed programs on zoom and Facebook. People of all backgrounds are welcome. Do not hesitate to contact us with any questions that you may have.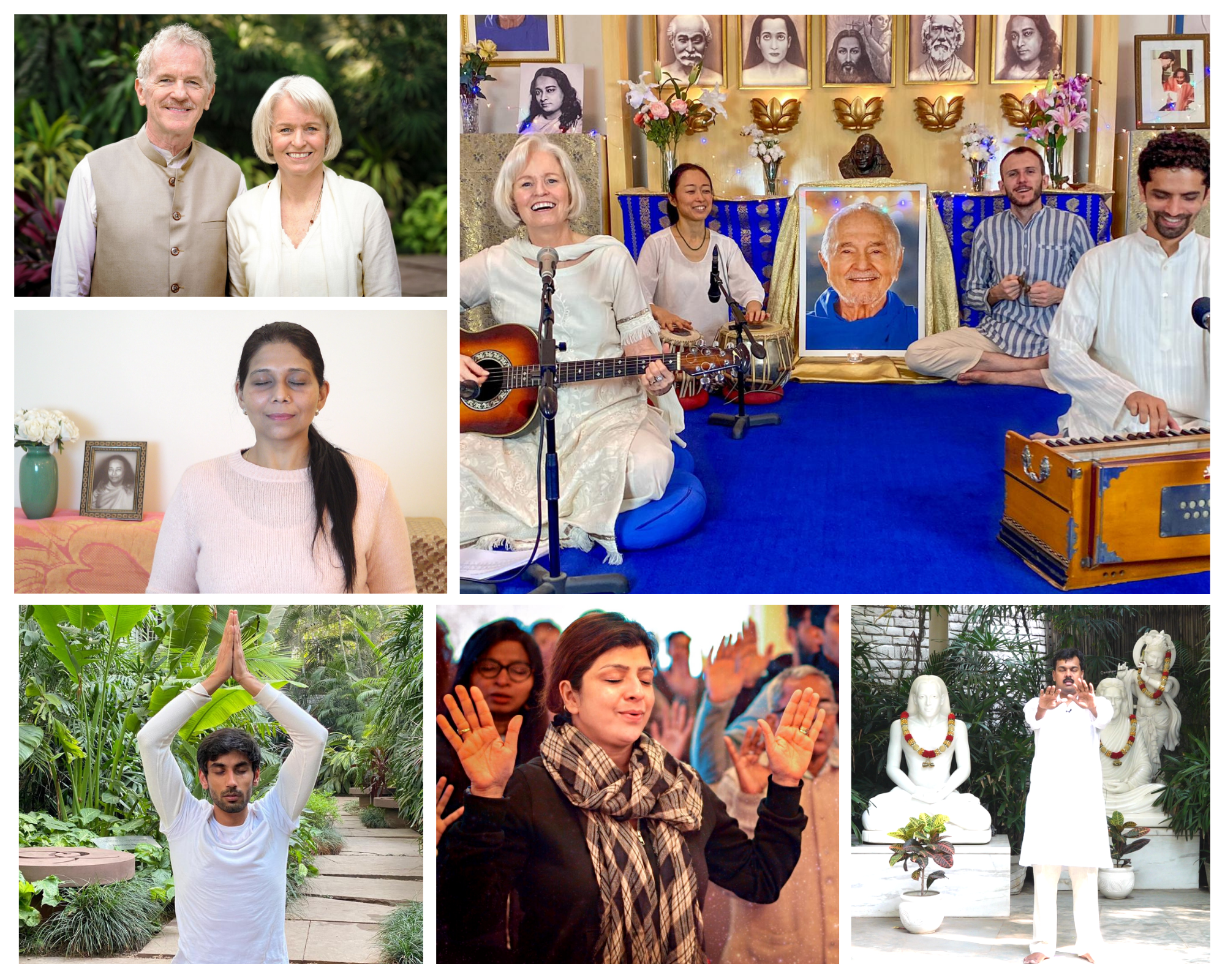 Ananda Sangha in Delhi NCR aspires to share the teachings and practices, the Spirit and vibrations of our guru, Paramhansa Yogananda, and to provide a spiritually supportive environment where devotees can experience inner peace and harmony, divine friendship and community, and learn to lead a spiritually balanced life.
Ananda Sangha is part of a global movement of disciples of Paramhansa Yogananda, called Ananda Sangha Worldwide. Ananda Sangha was founded by our teacher and divine friend, Swami Kriyananda, a direct disciple, of Paramhansa yogananda in America in 1968.
"Truth is for earnest seekers, not for those of idle curiosity. It is easy to believe when one sees; there is nothing then to deny. Supersensual truth is deserved and discovered by those who overcome their natural materialistic skepticism."
–  Paramhansa Yogananda
(Author of Autobiography of a Yogi)