Swami Sri Yukteswar said that you cannot take even a single step on the spiritual path until you develop the natural love of the heart. A Gyanavatara (incarnation of wisdom) though he was, he nevertheless opened the secret to the spiritual path in a single sentence – Love.
It doesn't matter if you live right across from an amazing restaurant with the top chefs, soothing ambience and prompt service, if you don't have the desire to go there. Similarly, no one can give you the longing to know God – you have to cultivate that for yourself. 
Fortunately, the great masters have given us a wonderful tool to express and kindle the love for God in our hearts – Chanting.
Devotees of every path throughout time immemorial have used chanting to hasten their spiritual progress. Yogannada thus said, "Chanting is half the battle." Music and chanting bypass the intellect and go straight through the heart to calm our restless desires and replace them with divine devotion.
The Unique Style of Chanting Brought Forward by Paramhansa Yogananda
"Songs or chants are usually inspired through sentiment or passing interests. But a song which is born out of the depth of true devotion to God and which is continuously chanted, audibly or mentally, with ever-increasing deep devotion until response is consciously received from Him in the form of communion, ecstasy and boundless joy, is a spiritualized song.
Such songs like live matches produce the fire of God-contact whenever they are struck on the foundation-stone of devotion. Ordinary songs are like wet matches which do not produce any spark of God-contact.
Each of the Cosmic Chants in this book has been spiritualized, that is, each song has been sung aloud and mentally until it has found actual response from God. It is hoped that each reader will take these chants, not as ordinary music to please the ear or the emotions, but as soul-saturated chants to be used to produce the divine contact."
—Paramhansa Yogananda, Cosmic Chants (1938 edition)
Yogananda, a great yoga master who taught in the west (and whose teachings we follow) introduced a new form of chanting. Though coming from India, he didn't try to impose the same style of chanting on his students of Kriya Yoga. Really, he followed no pre-existing form of chanting either in the east or the west.
He gave a new expression to devotion by writing chants with simple melodies and verses so anyone could sing them and yet uplift one's consciousness in profound ways. He published many of such chants in his book Cosmic Chants. 
Swami Kriyananda, his direct disciple, also wrote many chants (along with 400 pieces of music) expressing the divine inspiration he felt from God and his Guru. 
In this course, the repertoire we will develop is based mostly on the chants written, composed or adapted by Paramhansa Yogananda and Swami Kriyananda. 
This course has everything you need except a harmonium – that you will have to get for yourself. BUT, even if you don't have one right now, you can use any keyboard, piano or even a smartphone app.  We can also help you to buy the right harmonium according to your needs and budget.
Register Here
The course includes:
8 Video lessons 

PDF handouts 

Chant demos and tutorials:

There are 8 lessons and additional tutorials and demos for learning charts

All content can be accessed online or downloaded. 

Lifetime access—take as much time as you need to learn

Beginning level—no experience necessary!

Support beyond the course—all of us at Ananda Sangha Delhi are available for in-person or online support
Who is this course for?
Anyone interested in music and singing as a spiritual practice.

Beginners to harmonium playing, though intermediate players may also find useful tips.
Course Contents
This course contains many lessons some of which include:
The Healing Power of Music

What is Chanting

The Power of Spiritualised Chants

Anatomy of a Harmonium, How to Generate a Sound frmo it

How to Maintain Your Harmonium

How to Read Chant Notes

Demos, and Tutorials for several chants
ABOUT THE INSTRUCTORS: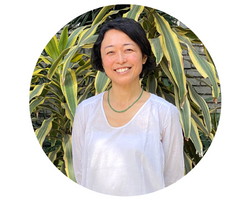 Chika is a Kriyaban and serves at Ananda Sangha Delhi. She learned keyboard and flute as a child. It is only after starting devotional chanting, however, that she realized the joy and power of music on our consciousness. Chika often participates in kirtan and choir at Ananda.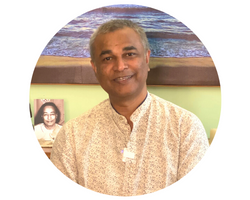 Shailesh, a designer by profession, is a long-time member and Kriyaban from Ananda Sangha Delhi. Ever since he started on his spiritual path, he's had a deep interest in chanting. He shares his joy of devotional chanting with other devotees regularly through classes, tutorials and one-on-one guidance. He's been an active member of the kirtan group at Ananda.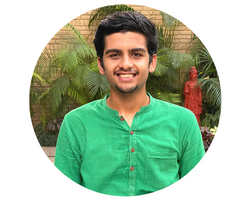 Shivendra has been interested in music since childhood, playing various instruments like harmonium, tabla, guitar, etc. He's a Kriyaban (practitioner of Kriya Yoga) and serves at the Ananda Sangha Delhi ashram. Along with many other devotees, he participates in several kirtans, and musical events in Ananda.
Register Here