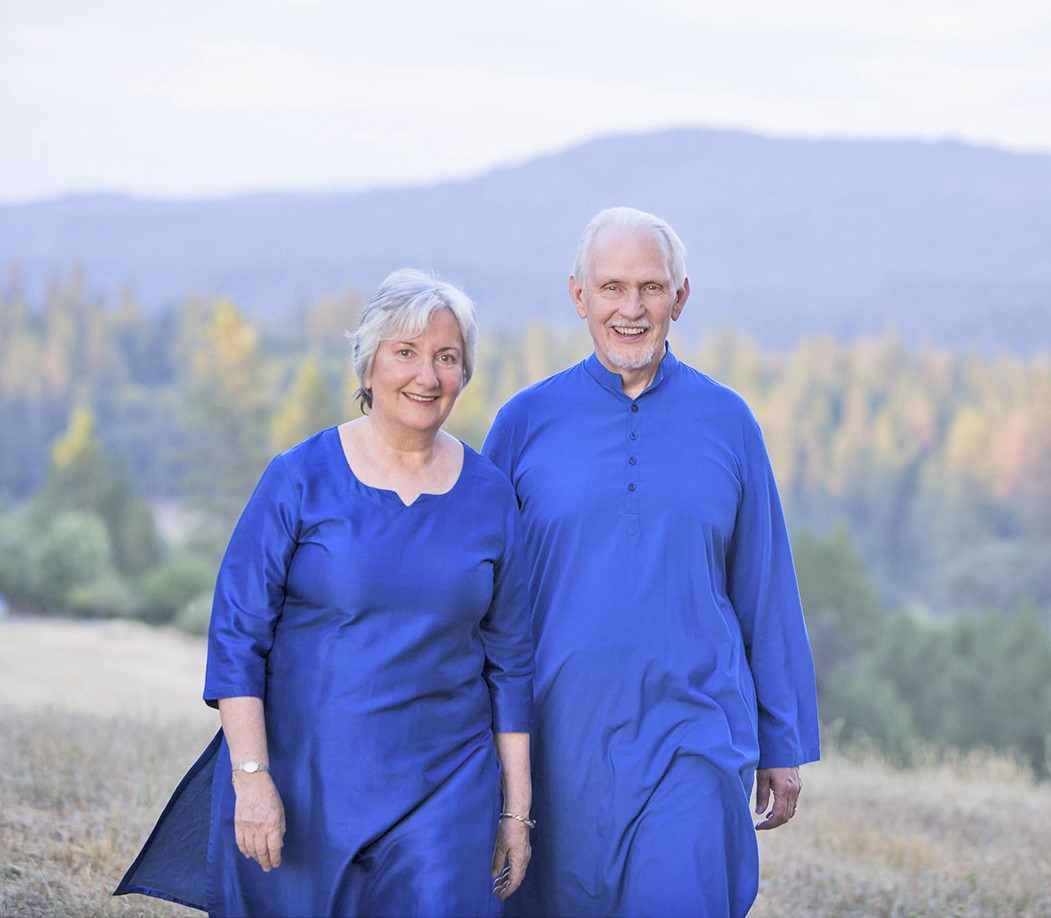 Nayaswamis Jyotish and Devi are spiritual directors of Ananda Sangha Worldwide.
Swami Kriyananda dedicated his life to sharing his Guru's teachings and manifesting Yoganandaji's vision of World Brotherhood Colonies, the spiritual communities of Ananda. Swami Kriyananda's first community in Nevada City, called "Ananda Village", is one of the most successful intentional communities in the world.
Inspired by his guru, Swami Kriyananda also founded the Nayaswami Order, or "new" swami order for this age, of which Jyotishji and Deviji took vows of  complete renunciation in 2009, to live life for God alone. This order includes married couples who practice celibacy. To remind them of their vow, Nayaswamis wear a particular shade of blue. This vow is only for people who have meditated and been actively on the spiritual path for many years.
With the passing of Swami Kriyananda in 2013, Nayaswami Jyotish was named by Kriyananda as his spiritual successor. Both Nayaswamis Jyotish and Devi were named kriyacharyas by Swami Kriyananda, and can now disseminate the liberating and ancient Kriya Yoga technique of Paramhansa Yogananda's lineage.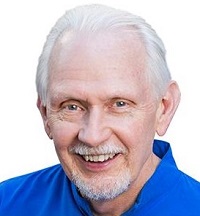 Nayaswami Jyotish was named by Swami Kriyananda as his spiritual successor after decades of helping him build Ananda's work around the world. Jyotish began taking classes from Swami Kriyananda in 1967 and together they moved to the rural property in the foothills of the Sierra Nevada mountains of California in 1969 that is now a model spiritual community, Ananda Village. Swami Jyotish has lectured throughout the world and has helped establish Ananda's work in Italy and India.
Nayaswami Devi first met Swami Kriyananda in 1969 and dedicated her life to the spiritual path. She and Jyotish were married in 1975, and have spent their life together serving Kriyananda and their guru, Paramhansa Yogananda, through teaching and outreach around the world. Devi is the author of Faith is My Armor: The Life of Swami Kriyananda and the editor of two of Kriyananda's books: Intuition for Starters and The Light of Superconsciousness.